Eye Care: How to Prevent Wrinkles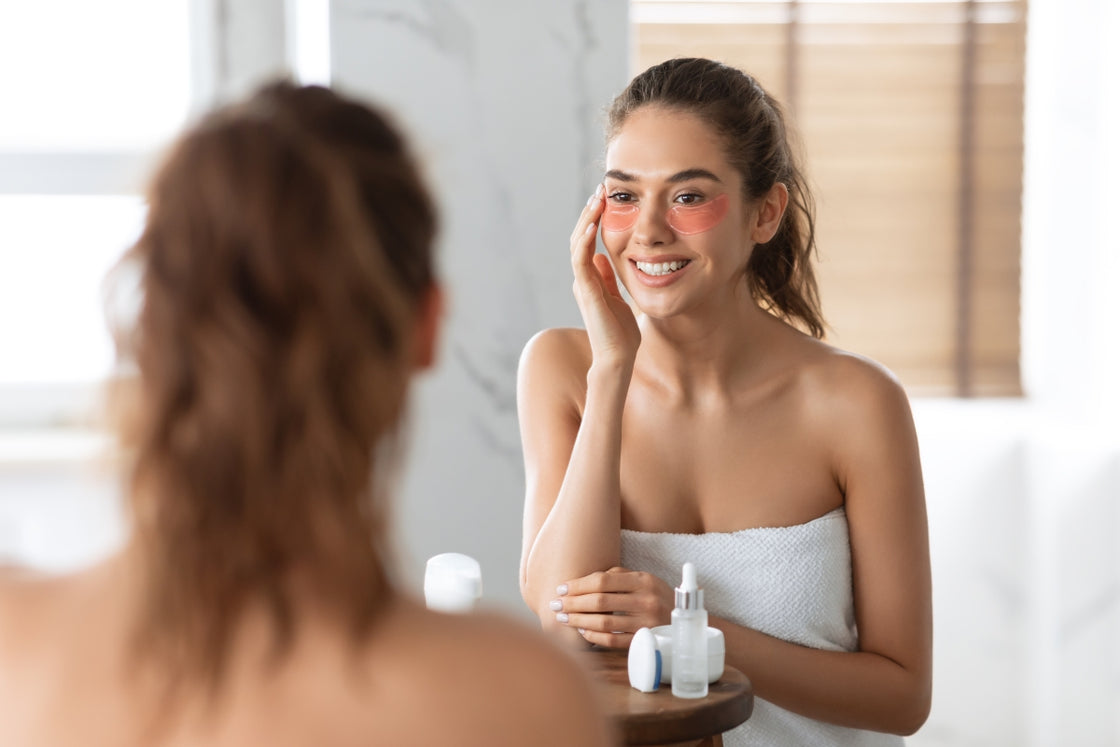 As arguably the most expressive part of the face, it's not surprising that the eyes are often the first place to show signs of aging. This is also due to the fact that the skin around the eyes is very thin and delicate, making it more prone to showing signs of aging. But what can be done to slow the process or make its effects less visible? In this blog, we'll go over what you need to do in terms of anti-aging skincare for your eyes to help prevent eye wrinkles.
Where do wrinkles appear around the eyes, and why?
Every time you smile or make other expressions, the skin on your face folds a bit in places. This becomes even more apparent with age. Production of collagen and other components that keep skin supple and elastic slows down. Skin also becomes a bit thinner. With time, these folds become fine lines and wrinkles. Environmental factors such as excessive sun exposure or smoking can also increase the likelihood of developing wrinkles around the eyes. Common wrinkles around the eyes include crow's feet (smile lines), fine lines under the eyes, and bunny lines that surround the upper sides of the nose on the inner sides of the eyes.
How to prevent eye wrinkles
There are some things you can do to help. Always wear sunscreen outside, and don't forget the eye area. Moisturize the entire face often since hydrated skin is less likely to show wrinkles. Even what you sleep on can make a difference; use a silk pillowcase so your skin doesn't get bunched up on your face while asleep, contributing over time to wrinkles. 
Products to help prevent and treat eye wrinkles
Besides the tips above, there are also specialized products that can provide intense therapy to aging skin around the eyes. Ingredients like vitamin C, retinol, and collagen can help. Here are some of our best-sellers when it comes to eye care:
Bio-Absolute Eye Serum Gel: Using aloe vera gel, glycerin, and collagen, this gel serum moisturizes and strengthens delicate under-eye skin.
24Kt Gold Elite Eye Serum: This rich serum can be used as a mask as well. It contains gold to improve skin elasticity, accelerate cell renewal, and reverse oxidation damage. This serum helps reduce fine lines and wrinkles and also hydrates. 
Complete Eye Elixir Serum: Very rich in nutrients and natural ingredients like organic aloe vera, cold-pressed carrot seed oil, and meadowfoam seed oil, this serum firms under-eye skin and provides intense nutrients.  
Cryo Freeze Eye Globes
: These beauty tools provide cooling to the eyes. By rolling them gently around the eye area, you can reduce inflammation and give some lift to the area.